Fingers
When it comes to mooring, fingers provide quality and service. Quality, because they facilitate manoeuvring both the bow and the stern. Service, because they make mooring simpler and autonomous. With a short line fastened almost halfway along, the boat is moored in such a way that it is safe from the wind and the pull of the currents. All that is necessary is to ensure the boat is tightly secured. To do so, the person mooring the boat must gradually adjust the other two anchor points on the dock via a manoeuver that is much faster and simpler than anchoring.
Fingers will add value to your marina
Improving accessibility
Add value to your marina
The sea is the perfect place for family fun and fingers make getting on and off boats much safer for children. In addition to improving accessibility, fingers also facilitate the loading and unloading of cool boxes, inflatables and everything you need for a day at sea with friends and family, since they are extremely useful for embarking and disembarking heavy materials.
For example, when carrying out repair work on ships, heavy items no longer need to be carried but can be transported along the pontoon on carts.
At AISTER, we know that installing fingers will add value to your marina, allowing you to offer additional comfort, which can be reflected in the price of your berths.
Standard fingers and materials
In terms of build, the chassis is manufactured from premium aluminium alloy subjected to T-6 heat treatment and MIG welded using inert argon gas. Three models are available with different lengths and shapes:
Fingers with a trapezoidal base: designed for lengths up to 12 m.
Trapezoidal: designed for mooring boats between 11 and 15 m.
Straight with piles: for ships up to 30 m.
If the marina has limited protection from the wind or there are strong currents, we recommend using a pile for all fingers longer than 10 m to guarantee port safety.
To protect the hull and help absorb any impacts from ships during berthing, all structures have a polyurethane-coated aluminium tip.
Another alternative to fingers
Bars are another option for structuring your sports port. AISTER's models are simple but extremely strong and ships to be moored without the need for anchor chain systems. They can be non-transitable or semi-transitable, depending on whether they are designed to support the weight of a person.  To compensate the load, they normally have a buoy or a number of floats, which will depend on the length of the bar. The standard sizes are:
4 m for mooring ships up to 6 m long.
6 m for mooring ships up to 8 m long.
The structure of all our bars is fully built from marine-grade aluminium alloy profiles subjected to T-6 heat treatment and MIG welded using argon gas. These alloys have excellent corrosion resistance and strength. All welding on these aluminium structures is done by expert welders certified by the corresponding classification societies.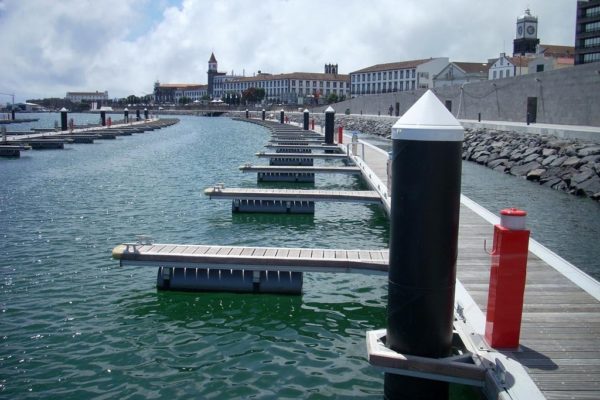 Fingers con base trapezoidal / Fingers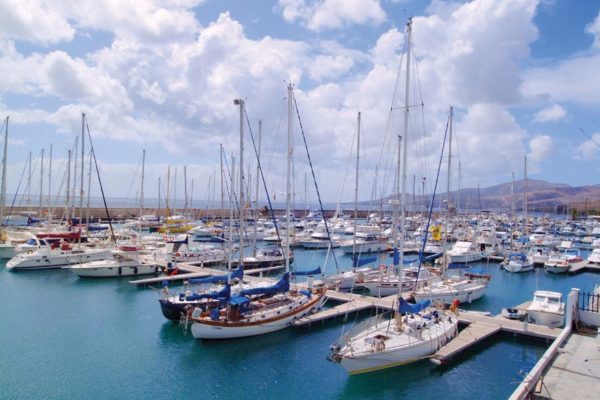 Fingers trapezoidales / Fingers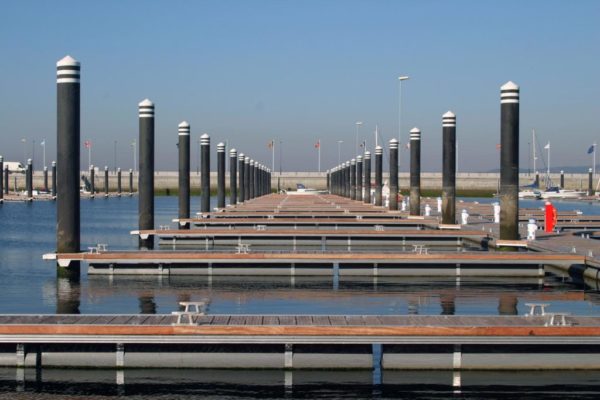 Fingers rectos/ Fingers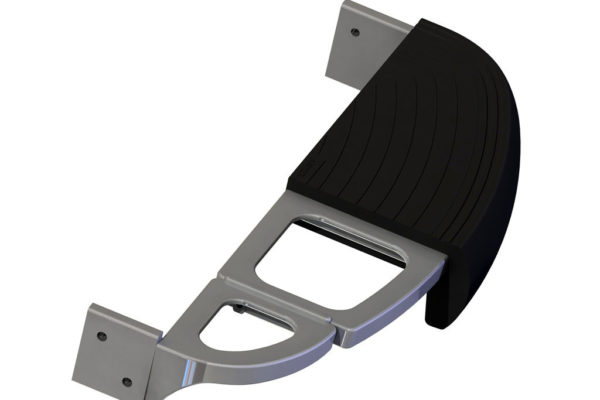 Fingers aluminio / Aluminium fingers