Fixed docks
Our fixed docks will transform your marina into the perfect destination for sailors looking for safe berthing. We know the security you provide gives your customers peace of mind and our structures are designed to resist the force of any boat. They are also stable, robust and have a high capacity to withstand overloads.
Civil engineering is not required
Maximum durability
Fixed aluminium docks
If you are starting to plan your project, it is important to bear in mind that the dock is the most important part of a marina. There are many options and to decide on the best model, you should pay close attention to the water in the area. For tidal ranges less than 0.5 m, the best option is to install fixed pontoons in your harbour.
Aluminium: Fully manufactured at our workshops with different profiles and matrices that are exclusive to AISTER. The main benefit is that civil engineering work is not required and the docks can be installed on steel or concrete piles. We have manufactured and installed this type of dock for the Juan Montiel Sports Harbour (Murcia) and the El Garraf Nautical Club (Barcelona), where we built a fixed pontoon using the existing piles.
This structure will allow you to build a high-quality marina in a reduced time scale, since civil engineering is not required. The pontoons are light, easy to transport and have a useful life of at least 40 years. Maintenance costs are practically zero. Our fixed docks can withstand overloads of 500 kg/m2.
Fixed concrete docks
AISTER has used this model to great success in the Mediterranean. A good example is the Port of Adra (Almería), where concrete slabs were installed on three steel piles for heavy loads. We can also use existing piles if you wish to modify a dock.
Our fixed slabs are manufactured using prestressed concrete slabs adapted to the marine environment and coated to ensure maximum durability.
We have 30 years of experience in the manufacture, assembly and installation of fixed pontoons. We specialise in sports, fishing and commercial harbours, fitting them out with our range of products to be able to provide turnkey products but we have also built weather-resistant fixed structures that withstand the harshest conditions.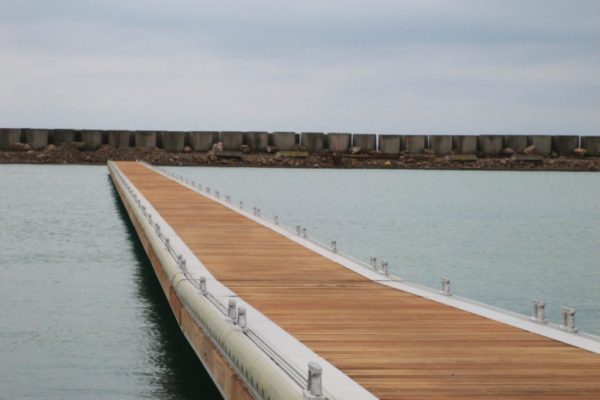 Pantalán fijo / Fixed pontoon Juan Montiel Marina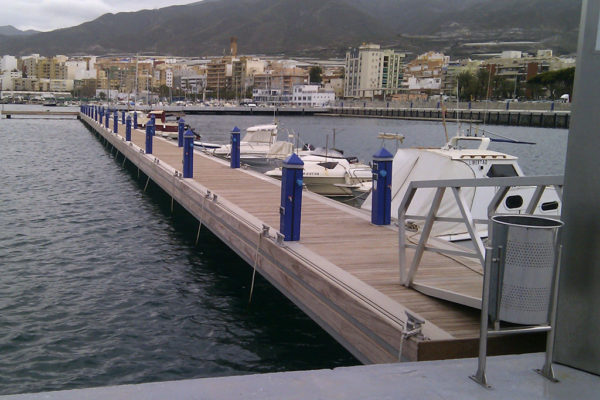 Pantalán fijo de aluminio / Aluminium fixed pontoon Adra Marina