Aluminium Superstructures
AISTER manufactures aluminium superstructures designed to reduce consumption by up to 30% and make longer boats lighter and more stable at their highest points.
Strenght/weight ratio
Stability
No rust
Excellent strength to weight ratio
An excellent strength to weight ratio has made aluminium increasingly popular for shipbuilding in recent years. While its use in hull construction is largely confined to specific lengths and applications, aluminium is becoming increasingly popular for superstructures on many types of vessels (including tugs, tuna boats, research vessels, merchant ships, cruise liners and luxury mega yachts). There are a number of reasons for this trend:
Aluminium offers the same structural strength as steel but is up to 30% lighter. In addition, it is three times more elastic than steel, making it much more easily formed, which favours adaptation to different design shapes.
When it comes to steel, quality finishes, corrosion and oxidation are determining factors in how ships age, making aluminium the best option for designing and building naval superstructures for cruise liners and luxury mega yachts, where appearance is paramount and designs make use of attractive colours. Aluminium does not require maintenance since its own oxidation helps protect it.
Turnkey aluminium superstructures
AISTER offers integrated turnkey solutions. When our customers choose AISTER, they benefit from our entire team, which works together to meet the technical specifications and requirements of different Shipowners for wheelhouses, between-decks, decks, masts, antennae stations, radar beams and aluminium superstructures, supplied in various parts or as a single block, welded, painted and fitted with thermal insulation and windows, doors, rails, etc.
In addition, by reducing the weight of the superstructure, lowering the centre of gravity and making the vessel more stable, aluminium offers excellent stability.
The reduction in the weight of the vessel translates into reduced consumption. Using aluminium for the ship's superstructure reduces the dry weight, making journeys more profitable and reducing emissions.
We guarantee the highest quality throughout the full production process thanks to our use of premium alloys, a highly-qualified workforce of welders, technicians and boilersmiths with proven experience in the sector, state-of-the-art machinery and the use of cutting-edge brands, all of which helps us ensure the best practice in shipbuilding.
Direct access to the sea
Our facilities have direct access to the sea, allowing us to deliver fully finished large blocks. This represents a major advantage for shipyards, making it possible to begin the construction of aluminium superstructures while the shipyard builds the hull. When the hull is ready for the superstructure, AISTER can provide large fully finished and fitted-out blocks, making it quicker to complete the superstructure, saving time and transport costs.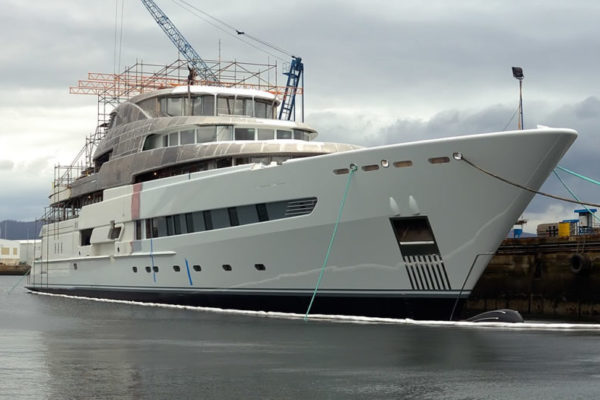 Puente de aluminio en / Aluminium superstructure in PEGASO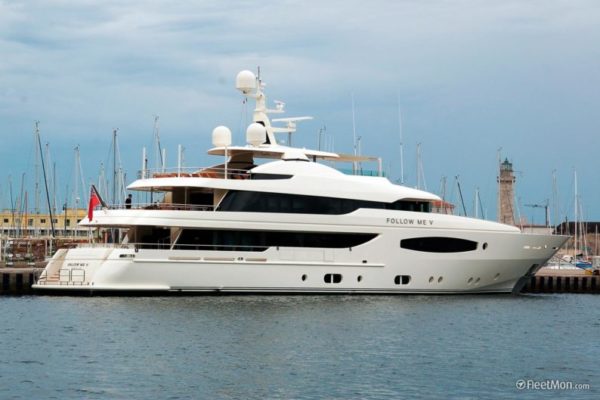 Superestructuras de aluminio en el yate / Aluminium superstructure in FOLLOW ME V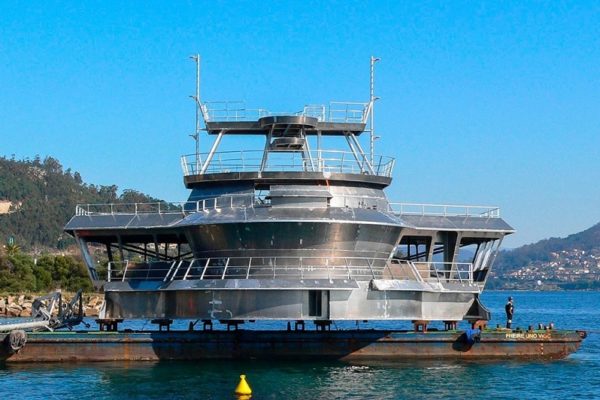 Oceanográfico / Research Vessel DISCOVERY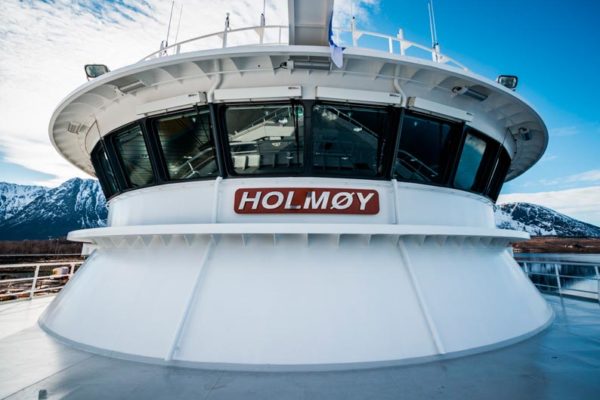 Puente de aluminio / Aluminium superstructure HOLMOY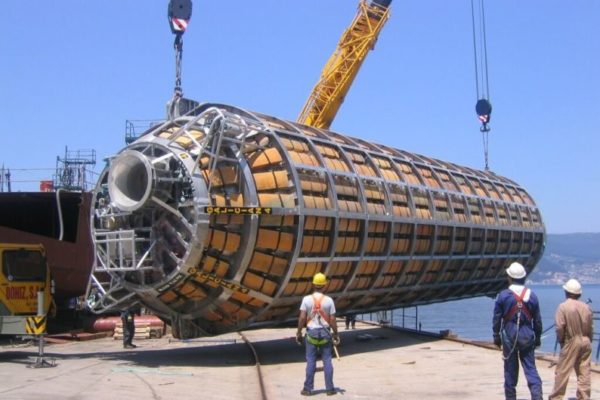 Lanzadera extracción fuel / Aluminium Shuttle for PRESTIGE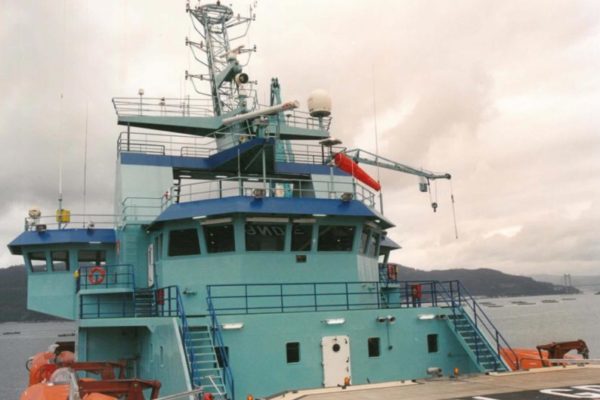 Superestructura de aluminio / Aluminium superstructure in ARBOL GRANDE vessel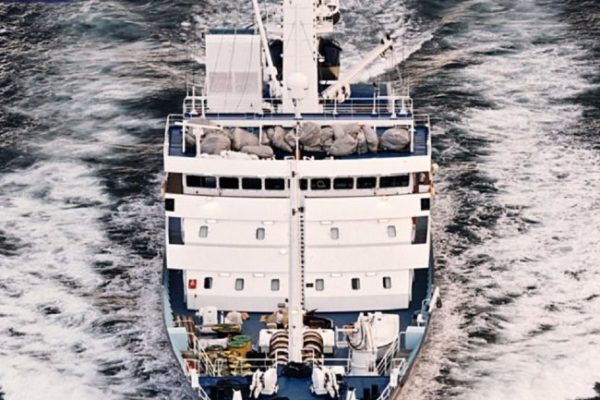 Superestructura de aluminio / Aluminium superstructure in VIA LIBECCIO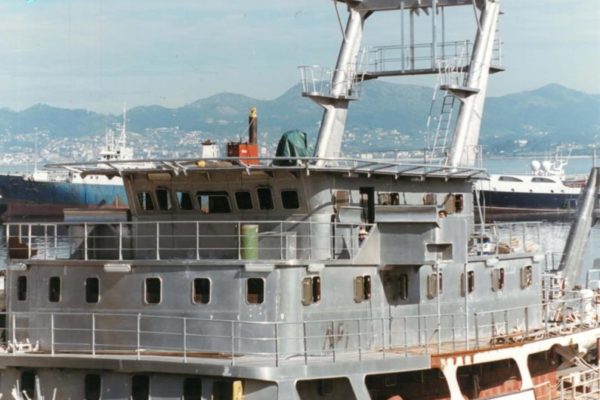 Superestructura de aluminio en construcción / Aluminium Shipbuilding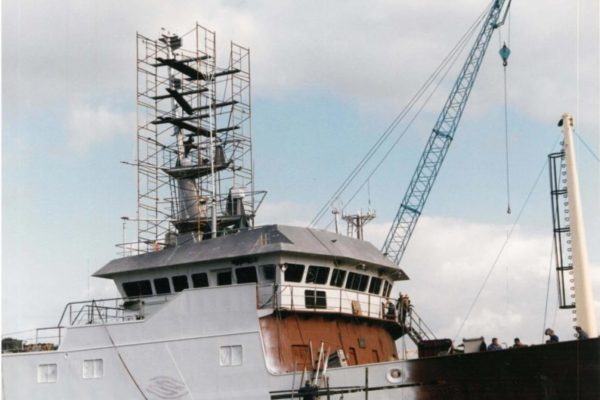 Construcción del puente de aluminio / Aluminium superstructure in KAPITAN DEMIDENKO