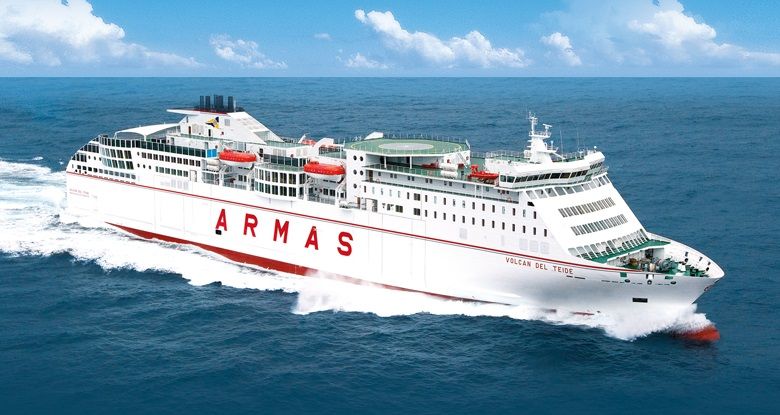 In AISTER we have delivered, in record time, a lifeboat with capacity for 150 people ordered by Naviera Armas to replace a unit in the ferry "Volcán del Teide". The order was placed in February and was delivered to the customer on April 30th, in the middle of the health crisis. This ferry was built in 2011 in Hijos de J. Barreras and from AISTER we supplied the four original lifeboats with their respective davits and the rescue boats, renewing the owner's confidence in our work.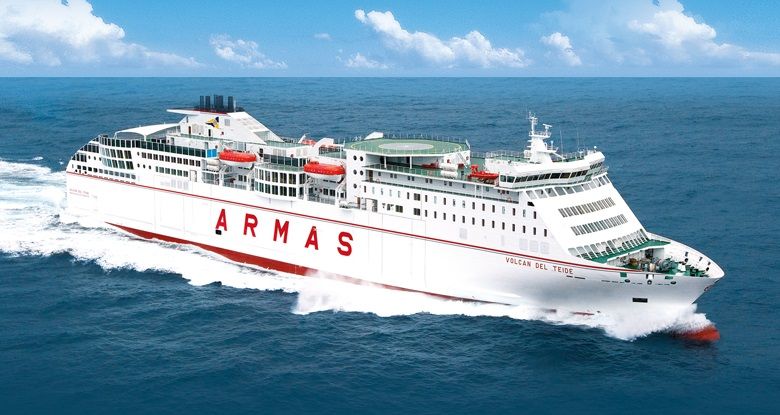 We have also supplied a new gravity davit for this same boat.
The boat supplied is a model JY-BF-9.6, a partially enclosed lifeboat with a capacity of 150 people and a length of 9.6 metres and a beam of 4.6 metres, as well as a height of 3.5 metres.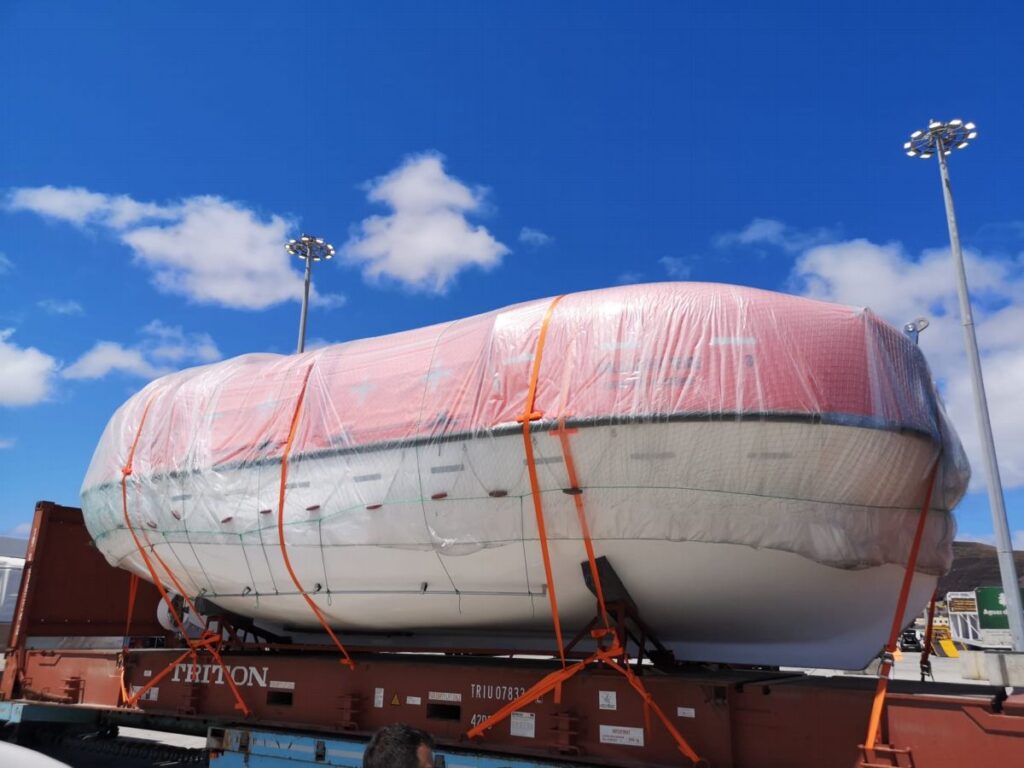 The davit supplied is the JY-GR-170 "Gravity Rolling" type
This supply is part of the wide range of services that AISTER offers its customers and complements its core business as a shipyard in naval aluminum. The lifeboat is manufactured by the company Jiangsu Jiaoyan Marine Equipment Co LTD, of which Aister is a distributor for over 15 years. The equipment is approved and Wheelmark certified and meets the latest requirements of SOLAS Convention and IDS Code.
AISTER has successfully completed the supply of such lifeboats to shipowners as Armas or Balearia and has worked with shipyards as Sons of J. Barreras, Freire or Armon in the installation of these units.
RANGE OF LIFEBOATS
AISTER offers owners a wide range of lifeboats and davits depending on the needs and type of boat. Free-fall boats and fully enclosed boats, both in cargo and tanker versions, partially enclosed boats, lifeboats / tenders, rescue boats and fast rescue boats.
It also offers a wide range of davits for lifeboats and rescue boats, to adapt to the particularities of each vessel (gravity, hydraulic, electric, pivoting, telescopic, etc).
The capacity of the lifeboats is up to 150 people. They can be built to have a greater capacity but must have their own approval.
The rescue and fast rescue boats are from 4.2 m to 8.5 m long and offer different types of motorisation, axle line, waterjet or outboard.
AISTER
AISTER we are an aluminum shipyard, located in the Ria de Vigo specializing in the construction of aluminum boats, which offers custom designs that meet the needs of our customers, with a team with extensive experience in the naval sector.