Cleats and bollards
When most people hear the word bollard, they immediately think of the small, round posts made from stone or iron that are used in cities to prevent parking or stop vehicles from entering a certain area. However, when it comes to the sea, bollards are used for something else: security and mooring. Two properties required by ships at any dock in the world.  As such, bollards form an essential part of sports, fishing and commercial harbours, just like cleats. These two conventional mooring systems are used to ensure a boat is fixed to the dock in a solid and secure way.
Tensile strength of 10 tonnes
Docking of large ships
S and R Cleats
The cleat, also known as a bitt, is a mooring component that is fitted to the side of docks using T-head bolts and stainless-steel nuts. At AISTER, we are experts in designing and manufacturing mooring cleats to meet the requirements of all sorts of berths. We provide a wide range of cleats in three different sizes: standard, which can withstand up to 4 tonnes of tension, reinforced, which can withstand up to 6 tonnes, and super-reinforced, designed for mooring mega yachts and fishing vessels and with a tensile strength of 10 tonnes. All three models are manufactured from marine-grade corrosion-resistant aluminium.
BL-15 and BL-20
Also known as a mooring noray, these are short columns with rounded tops that are fitted to the edge of docks. AISTER bollards are manufactured from marine-grade corrosion-resistant aluminium alloy and come in two models (BL-15 and BL-20), designed to be installed on concrete docks using Hilti expansion joints or chemical anchoring with a threaded rod. With breaking loads of 15 and 20 tonnes, the models are designed to withstand the docking of large ships. All our bollards undergo polyester resin treatment, allowing customers to choose the colour of the accessories for their marina.
Export and sales in over 30 countries
We have been selling cleats and bollards throughout the world for more than 30 years. Our products are widely used throughout Spain in places like A Coruña, Vigo, Gijón, Avilés, Cantabria, Abra, Pasajes, Barcelona, Valencia, Murcia, Almería, Huelva, Cádiz, Ibiza, Palma de Mallorca and Las Palmas de Gran Canaria, and have been exported to countries such as Portugal, France, Italy, China, Greece, Dubai, Oman, Brazil and Cape Verde. Our products have been used in many different types of ports, meaning our customers can rely on AISTER to ensure compliance with the safety standards required in different countries throughout the world.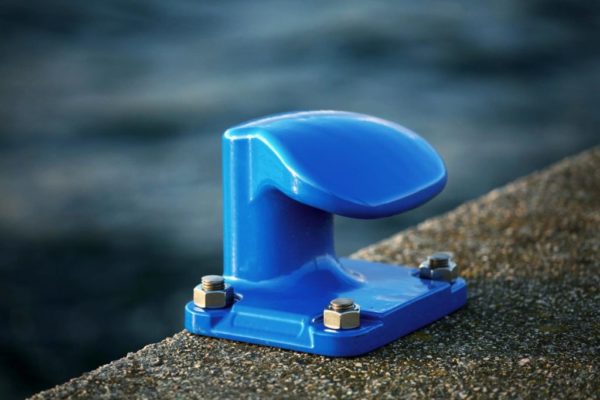 Bolardo / Bollard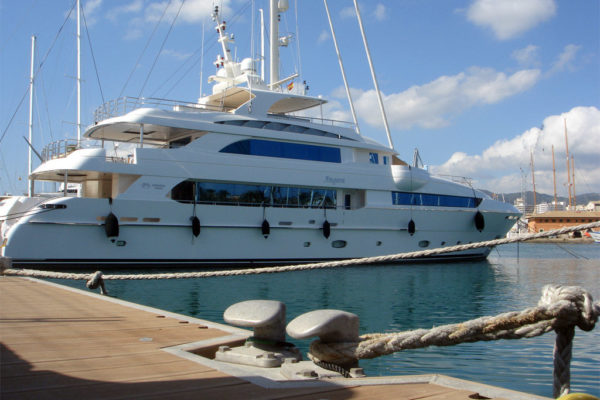 Bolardo / Bollard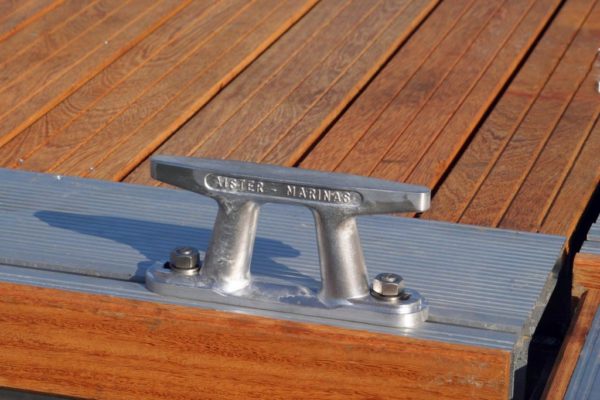 Cornamusa / Cleat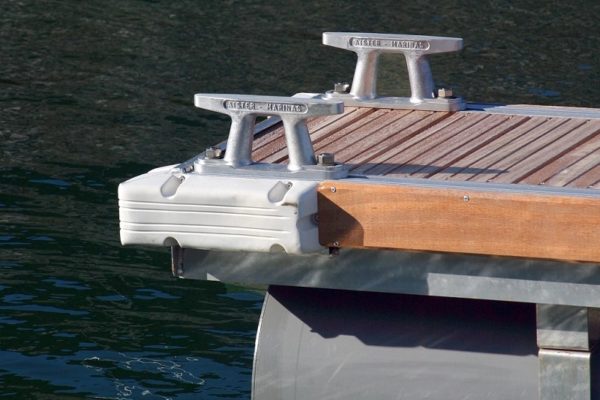 Cornamusas / Cleats