Floats for docks
AISTER's range of floats for docks is designed to provide extra overload capacity, improve stability and meet the specifications of our clients' projects. Among other benefits, they can provide enough strength to withstand the weight of a large group of people on a floating dock.
Rotomoulded polyethylene floats
There are currently three different types of floats available for docks to ensure your marina has the buoyancy it needs: PVC, rotomoulded polyethylene and concrete. AISTER supplies each type of float, allowing you to choose the option best that meets your needs:
Rotomoulded polyethylene: These floats for docks stand out for their buoyancy and rigidity. They are resistant to salt water, seaweed, sea animals and the impacts of waves. They are fitted in two rows along the floating pontoon, providing the structure with a high level of buoyancy. They are also adaptable: multiple configurations are possible for a given dock module, making it possible to cater to different needs in terms of buoyancy, heel angle and overload.
PVC and concrete buoyancy
PVC: Cylinder-shaped floats that are easy to install. They are fitted using clamps in two or three rows (depending on the width of the structure) along the length of the pontoon. Even though they are cheaper, they are highly effective and stable. With a good texture and adequate thickness, PVC offers high levels of strength and watertightness. The floats form a tight fit with the floating dock. Their greatest advantage is that they are completely unsinkables, even in the event of a major fault, since they are designed to withstand the most extreme weather.
Concrete: Fitted under aluminium floating structures with a wooden or composite floor guaranteeing ideal stability for berthing docks. Their weight lowers the centre of gravity of the unit, significantly improving stability. They also have high overload capacity.
Freeboards and overloads of docks floats
The freeboard of docks will depend on the properties of each floating pontoon. At sports facilities for rowing or canoeing, the standard minimum freeboard is 0.2 m while the freeboard for marinas and sports harbours for berthing longer boats, such as mega yachts and fishing vessels, can be up to 1.6 m. We also allow the possibility of increasing the freeboard and overload capacity, allowing you to choose the floatation that best meets your needs.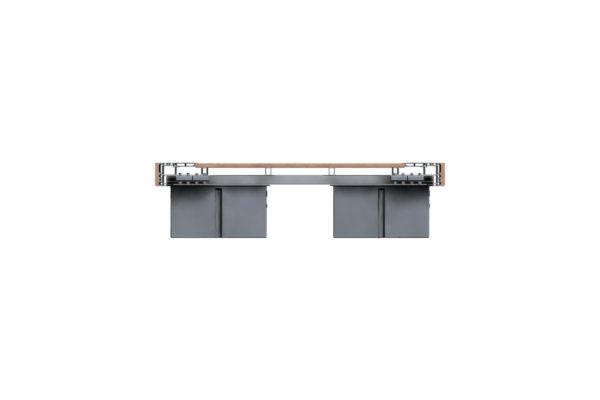 Flotadores para pantalanes de polietileno / Polyethylene Buoyancy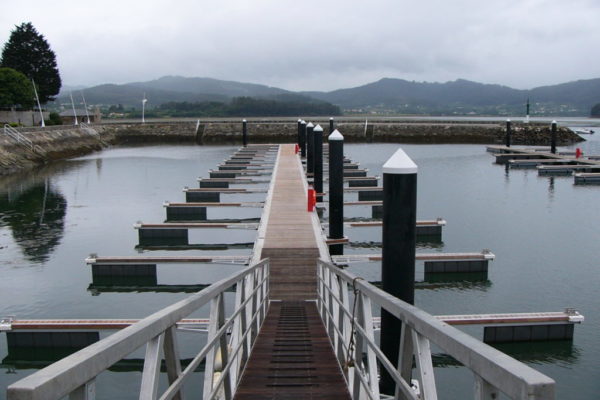 Flotadores para pantalanes de polietileno / Polyethylene Buoyancy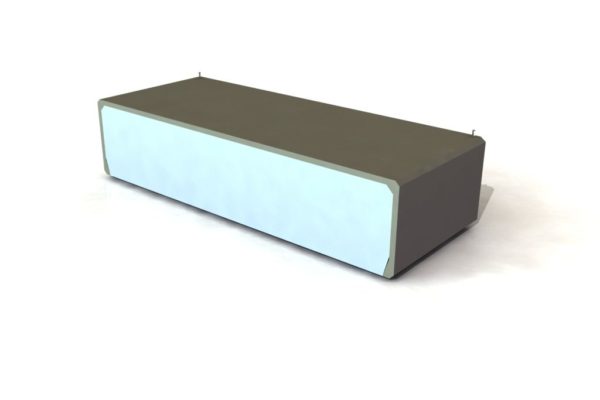 Flotador de hormigón / Concrete floats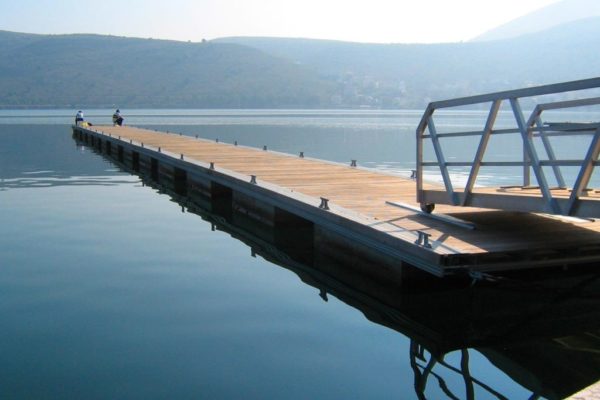 Flotador de hormigón / Concrete floats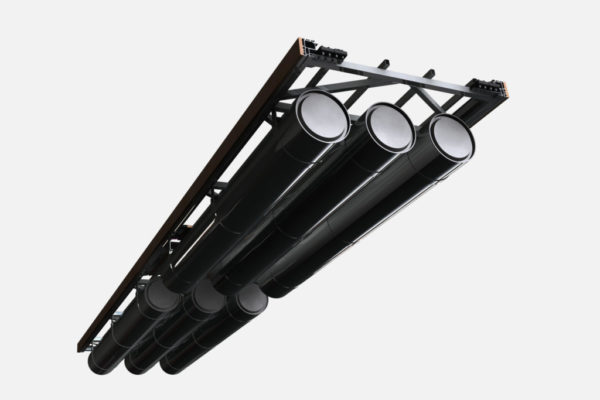 Flotadores de PVC / PVC Buoyancy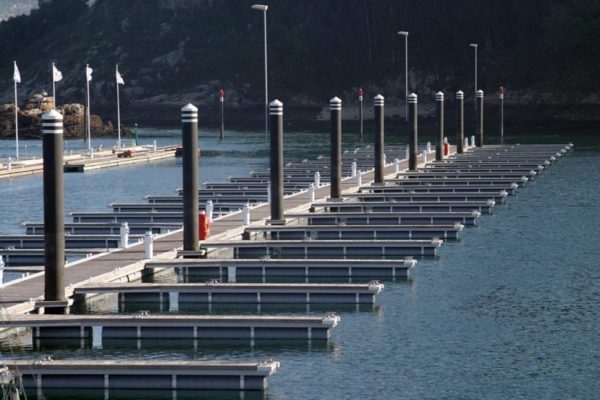 Flotación de PVC / PVC buoyancy