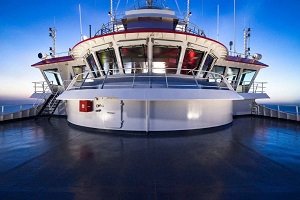 The C. 710 is a new 95.3 m scientific research ship that has just been completed by the CNP Freire shipyard in partnership with AISTER with the "most advanced design in Latin America". Its high-tech construction puts Galician marine engineering at the forefront of the sector.
With a marine-grade steel hull and an aluminium superstructure, manufactured by highly qualified AISTER staff, the ship has two main advantages: its lightweight marine-grade superstructure improves the ship's energy efficiency, giving it a range of 51 days and a top speed of 16 knots, and the ship is designed as a platform for handling unmanned vehicles that can dive to depths of 1,000 m.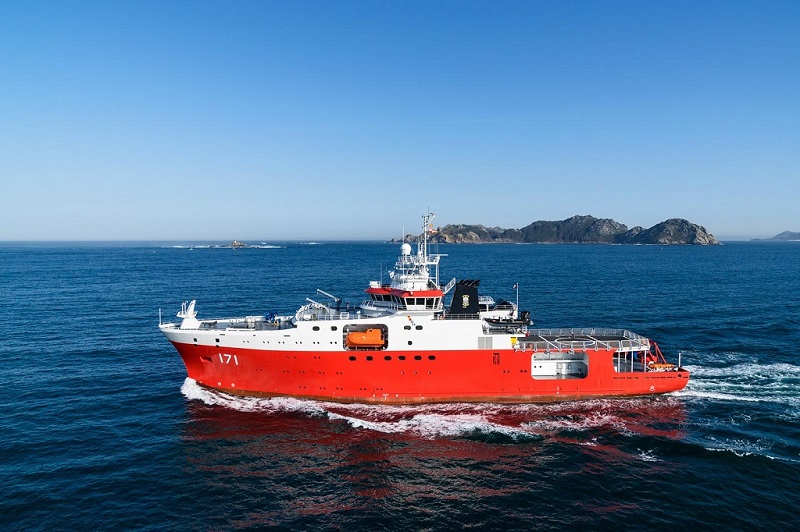 BAP Carrasco has been fitted out for research in Peruvian waters and the Antarctic, where the country's Machu Picchu scientific base is located. The Carrasco can sail for long periods with a crew of 50 members and 60 technicians, facilitating major projects on the white continent. The ship is equipped with laboratories for hydrographic information, marine geology, oceanography and chemistry for studying samples, as well as a wet and dry laboratory for marine geology.
The aluminium superstructure of the C. 710
The superstructure weighs 40 tonnes and comprises three large decks: tween deck, bridge and aerial platform constituted by the base of the aerial and the mast
The ship's superstructure is manufactured from EN AW 5083 H 321 marine-grade aluminium alloy plate, which has a higher breaking load than the metal normally used to manufacture these parts (EN AW 5082 H 111). AISTER also has direct access to the sea, allowing it to ship the superstructure to the CNP Freire shipyard as a single piece.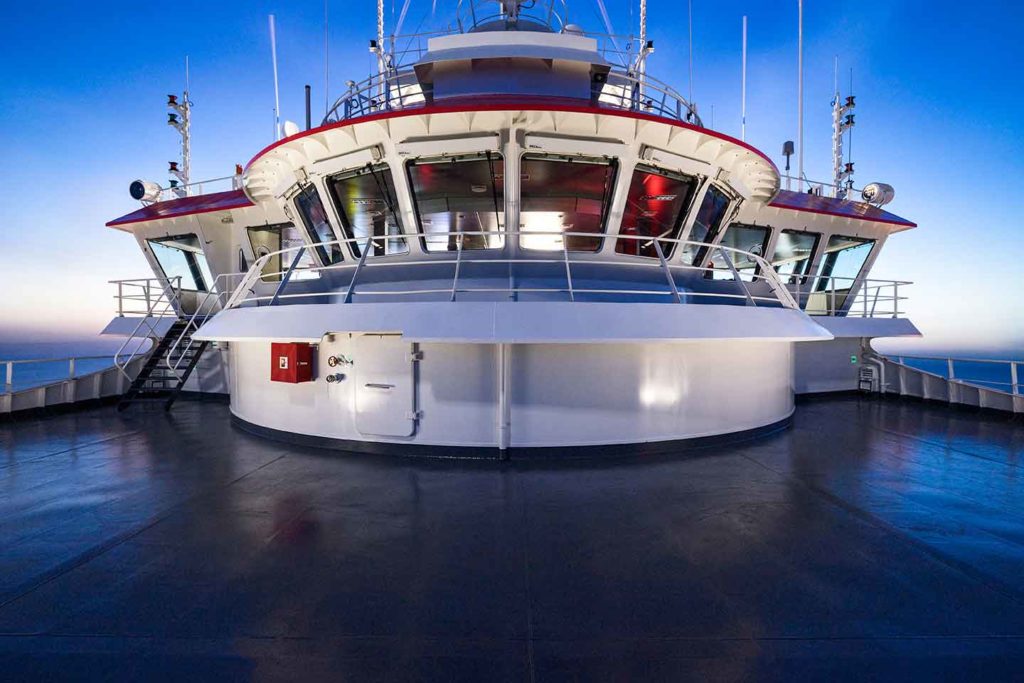 AISTER's history
Located in Moaña, AISTER has worked for ocean professionals for 30 years. Our extensive experience allows us to provide rapid answers to technical and operative queries regarding matters related to the design and manufacture of marine-grade aluminium superstructures for high-performance research vessels, tuna ships, tugs and mega yachts. The staff at our workshops are certified by the main classification societies (Bureau Veritas and DNV) and the company has an integrated quality, prevention and environmental system, making our products highly competitive and widely known on the national and international market.
The company has been involved in a number of prestigious projects: in 2012, we built the superstructure for a similar research vessel, fully designed in Vigo and with a capacity of 52 people, for the British Institute National Research Council (NERC).