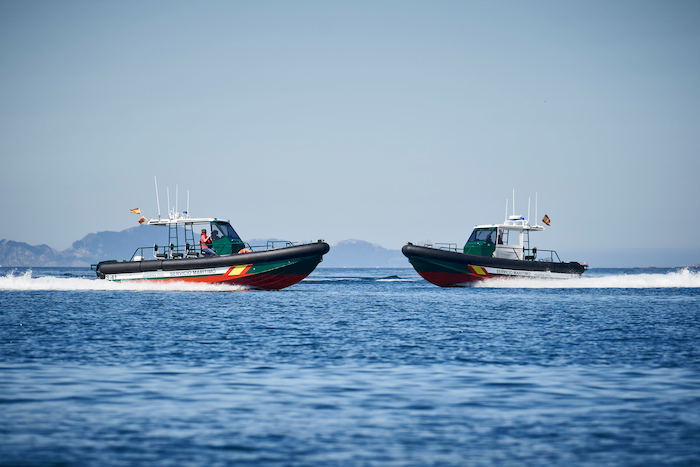 After arduous months of work in the areas of design and development, we have delivered three new High-speed interceptor aluminium boats RAL-1100-ZSF-OPEN to the Maritime Service of the Spanish Coast Guard (Servicio Marítimo de la Guardia Civil; SEMAR) for their search operations and intervention in the waters of the Strait of Gibraltar, south coast of the Peninsula and Balearic Islands.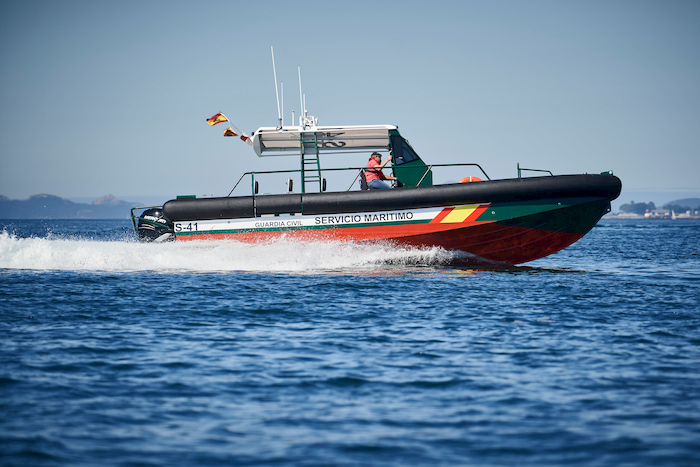 These are three High-speed interceptor aluminium boats, with their corresponding equipment and supplies, which will be used by the provincial maritime services of Almeria, Murcia and the Balearic Islands to carry out surveillance missions and fight against irregular immigration.
The model we have developed is designed and built for high-speed chases, offering its occupants maximum reliability, safety and maneuverability.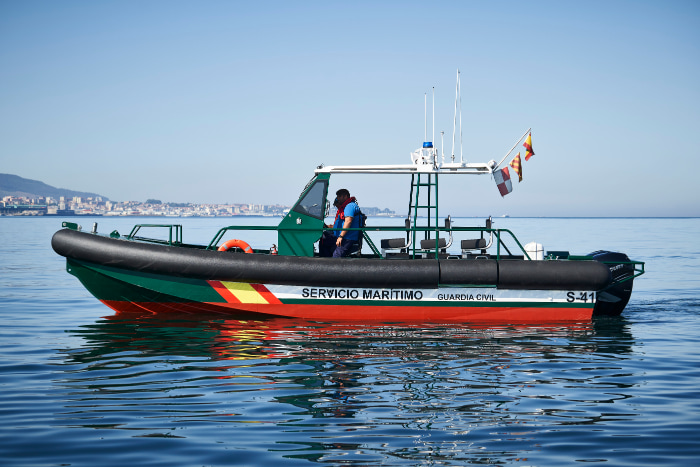 The work carried out by our design and production teams has allowed these High-speed interceptor aluminium boats to present notable improvements with respect to the vessels currently in the Maritime Service (SEMAR), as they can reach higher speeds and perform more complex manoeuvres with greater stability. In addition, they are more efficient than the current ones as they manage to significantly reduce fuel consumption.
High-speed interceptor boat
The patrol boats, 10.50 m length and a beam of 3 m, are made with an aluminium hull, certified by Lloyd's Register, and reach a maximum speed of over 50 knots, maintaining stable and predictable governability at all times. For propulsion they have two 350 hp Mercury Verado outboard engines and are prepared for a range of more than 500 miles at 30 knots and to sail with waves up to 4 meters high.
The design of the hull facilitates the start of rapid glide and optimal trimming in the preplanning, which allows, at the same time, a navigation with excellent visibility throughout the speed range, without having to rely on the help of additional elements such as flaps or interceptors.
In order to guarantee the operability and safety of the crew members, the boats are equipped with a Hard Top where the steering position and navigation systems are located. The console is designed to ensure correct ergonomics at high speeds and has jockey cushioned seats with Ullman Dynamics suspension.
In addition, they are equipped with removable and detachable tanks and have side doors to facilitate access for divers.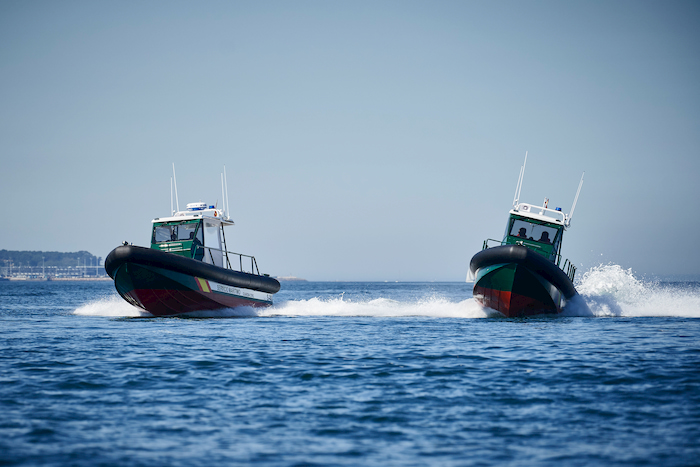 Sea trials at Vigo´s bay.
After carrying out the official sea trials in the Vigo Estuary, the patrol boats responded very well to the navigation with waves of important size and with different sea conditions. The performance of the hull transmitted great safety to the pilot, so the shipowner who was pleasantly satisfied with the results obtained, which meet the objectives set in the design phase.
These three high-speed interceptor boats are added to the two vessels that we delivered last year to the Guardia Civil for the service of the Grupo Especial de Actividades Subacuáticas (Special Group of Underwater Activities).